It has been an awesome past three weeks in the box.
Four teams competing for the "Championship title" 84 members taking on the IN-BOX OPEN. Our biggest Open yet!!
A huge thank you to our team Captains, Kim, Luke B, Danielle & Lloyd for everything you did to keep your teams together, motivated and inspired over this time. Team Attire/Team Chants, songs, dance, etc. I am so grateful you all embraced it.

A very special mention of Grant & Andy (and supporting crew) for taking the time to photograph our athletes each week. You have captured so many amazing memories. Thank you, thank you, thank you!!!

GOAL:
My idea was to create a community event that allowed for maximum participation, connection with all members of our community, and most importantly give you all a taste of inspiration and achievement we can all have regardless of abilities.

I feel we nailed this!! We all witnessed so many moments of firsts, achieving way more than you thought possible. We laughed, cried, had lots of fun and shared a few drinks at the end.

Congratulations to each and everyone of you- We could not be prouder of the individual efforts or of the amazing community we have. Keep this inspiration in the back of your mind when you are doubting yourself- you are capable of soooo much.

I would love if everyone can share some of their highlights (yours or someone else) on our Facebook members page.

WINNERS: Only 1 TEAM CAN BE CROWNED THE WINNERS and this year it was DEMOLITION CREW. (Some of the crew below wearing the crowns for the night).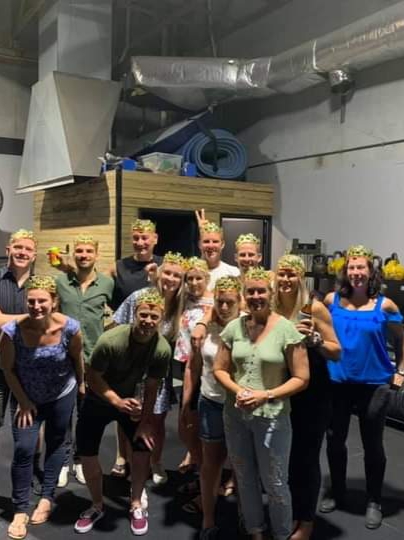 A poster will be displayed for the year with all Demolition Crew members.

WEEK 1 RESULTS OPEN 21.1
21.1 INDIVIDUAL RESULTS
WEEK 2 RESULTS OPEN 21.2
21.2 INDIVIDUAL RESULTS
WEEK 3 RESULTS 21.3/21.4/MYSTERY CHALLENGE
21.3 & 21.4 INDIVIDUAL RESULTS